KURSE
courses


synonym for synergy









world time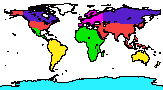 world weather
TM BIZZ ....Tourism Marketing Seminar - für Firmen / for companies

RL IND ..... Reiseleiterseminar für Privatpersonen / tour guide course for privat people

RL BIZZ .... Reiseleiterseminar für Firmen / tour guide course for companies

KM G10/S1 .Meditations-Kurse / Meditation Courses

KM C8 ........Ausbildung zum KM-Lehrer / Education to become a KM-Coach



TM
Tourismus Marketing - Seminar

Eine erfolgreiche Marketingorganisation muß be-kanntlich einer Vielzahl von Ansprüchen genügen, die mit Innovationsbereitschaft, Koordinationsver-mögen, Kreativität und mit Flexibilität umrissen werden können. Angebotsgestaltung, Preisgestalt-ung, Verkauf, PR, Werbung und Verkaufsförderung stellen hohe Anforderungen an Marketingleiter, an Verkaufs-leiter und an deren Team.

Das TOURISM MARKETING Seminar weist auf uner-läßliche Notwendigkeiten in den Tourismus-Marketing-Bereichen hin, verschafft einen Gesamtüberblick über die einzelnen Tourismus-Marketing-Bereiche, macht Tourismus-Marketing transparent und dient dem Marketing-Verständnis im Tourismus.

---

Buch
Buchtitel: Tourismus Marketing
ebook: 9,99 €

---

S e m i n a r

TM BIZZ
für Firmen
Dauer: 4 Tage
Leistungen: Seminar
................. Vollpension
................. 4 Übernachtungen im EZ
Preis: 4.500 €

Anfragen/Anmeldung
info@blockint.com





TM
Tourism Marketing - Seminar

As is generally known, a successful marketing organization must satisfy a number of needs such as creativity, flexibility, the readiness to innovate and the ability to coordinate. Determining what is to be offered and fixing prices, as well as advertising, PR, and sales promotion require much of those in charge of marketing and sales and their team.


The TOURISM MARKETING seminar refers to vital needs in the field of tourism marketing, gives an overall view of each individual field of tourism marketing, lends transparancy to tourism marketing and promotes the understanding of tourism marketing.
-

---

Book
Book title: Tourism Marketing
ebook: 9,99 €

---

S e m i n a r

TM BIZZ
for companies
Duration: 4 days
Services: Seminar
............. full board
............. 4 nights in a single room
Price: 4.500 €

Inquiries/booking
info@blockint.com


RL
Reiseleiterseminar

In diesem praxisorientierten Fachseminar werden zukünftigen Reiseleitern die erforderlichen Qualifika-tionen vermittelt, die für den modernen Beruf der Reiseleitung unabdingbar sind. Auf der Basis sozio-psychologischen Hintergrundes menschlicher Verhaltensweisen, sind die Fachseminare in den Bereichen Menschenführung, Kundenbetreuung, Reklamationswesen, Organisation und Administra-tion angesiedelt.

---

Buch
Buchtitel:.Professionelle Reiseleitung
ebook: 9,99 €

---

S e m i n a r e

RL IND
für Privatpersonen
Dauer: 10 Tage
Leistung: Seminar
Preis: 2.000 €

RL BIZZ
für Firmen
Dauer: 14 Tage
Leistungen: Seminar inkl.
..................firmenspezifische Schulung
Preis: 2.800 €

Anfragen/Anmeldung
info@blockint.com





RL
Tour guide seminar

In this practice orientated professional courses, the intended tour guides the will get the necessary qualifications. On the basis of sozio-psychological background of human behaviour pattern, the professional courses are settled in the fields of leadership, customer care, complaint feature, organi-zation and administration.





---

Book
Book title:.Professional Tour Guide
ebook: 9,99 €

---

S e m i n a r s

RL IND
for privat people
Duration: 10 days
Service: Seminar
Price: 2.000 €

RL BIZZ
for companies
Duration: 14 days
Services: Seminar incl.
...............company specific training
Price: 2.800 €

Inquiries/booking
info@blockint.com


KM
Kinemantra Meditation

Die KM (Kinemantra Meditation) wurde von dem deutschen Seminarleiter und Fachjournalist Eckhard Block entwickelt und erlangte aufgrund der einfachen Erlernbarkeit, der simplen Anwendung und der ent-spannenden und regenerativen Wirkungen weltweite Verbreitung.

KM ist weltweit die einzige Tiefenentspannungs-technik, die ausschließlich von Ärzten, Psychologen, Psychotherapeuten und Heilpraktiker bei ihren Patienten angewandt werden. KM kann von Menschen jeden Alters in wenigen Stunden mühelos erlernt werden. KM wird bequem sitzend mit geschlossenen Augen zweimal täglich für zirka 20 Minuten ausgeübt. Eine bequeme Sitzgelegenheit und eine ruhige Umgebung sind der KM förderlich jedoch nicht Voraussetzung; ein trainierter Meditierender wendet die KM genauso effektiv in stehender oder liegender Position an und selbst eine lärmende Umgebung stört diesen nicht. KM kann allein oder in einer Gruppe ausgeübt werden.

Mittels der KM erreicht der Meditierende bei absolut hellwachem Geist tiefe Ruhe und Entspannung, wie sie selbst im Tiefschlaf nicht erreicht wird. Hierdurch steigert sich dessen Kreativität, geistige Klarheit, Gesundheit und Belastbarkeit in Stresssituationen. Stress im Ausgleich zwischen Anspannung und Entspannung fördert sowohl unsere physischen Körperfunktionen als auch unsere psychischen Bereiche. Unausgeglichener Stress (Anspannung ohne Entspannung) - über Jahre im Körper angesammelt - führt zu permanenter Verspannung, der Ursache für psychische und physische Probleme. Diese Verspannung sitzt in unserem Unterbewusstsein, der Festplatte unseres Körpers. Irgendwann machten wir Erfahrungen, die nicht verarbeitet (gelöst, entspannt) wurden, die ins Unterbewusstsein gedrückt wurden und uns von dort aus in Form von Verspannungen negativer Manifestierungen wie Destruktivität, Komplexe, Depres-sionen, Angst usw. steuern. Hier hilft die KM diese Verspannungen aufzulösen so daß Geist und Körper regenerieren.

Alles was wir während der KM tun ist leicht und angenehm. Die KM führt uns während jedes noch so kurzen Transzendenzzustandes aus der Materie in den energetischen Bereich hinein und führt unserer Bewusstseinsebene wechselwirkend absolute Energie und absolute Intelligenz zu, die zu unmittelbaren Entspannungszuständen und somit zu selbsttätigen physischen und psychischen Problem-lösungen führen. Problemlösungen während der KM vergisst unser Körper nie. Es liegt in der Natur des Geistes, Bewusstsein erlangen zu wollen - sich selbst bewusst zu werden. Hier ist die KM eine hilfreiche Methode die mittels eines ganz persönlichen Mantras (Mantra = Wortklang) den Meditierenden aus der sinnlichen Existenz in die geistige Existenz transzendieren (hinüberwechseln) lässt. Egal wie man während der KM meditiert, man transzendiert immer; man überschreitet immer eine bzw. mehrere Bewusstseinsebenen.


---

Buch
Buchtitel: KM Kinemantra-Meditation
ebook: 9,99 €

---

K u r s e

KM G10
für Gruppe (10 Privatpersonen)
Dauer: 2 Tage (Samstag/Sonntag)
Leistung: KM-Kursus, Kinemantra
Preis: 480 €

KM S1
für 1 Person
Dauer: 1 Tag
Leistung: KM-Kursus, Kinemantra
Preis: auf Anfrage

KM C8
Lehrgang
zum autorisierten KM-Lehrer
Dauer: 8 Tage
Leistung: Lehrgang, Diplom, Vollpension
------------- 9 Übernachtungen im EZ
Leitung: Eckhard Block
Referenten: Eckhard Block
0000000000Dr. Michael Tank
0000000000Dr.Dr.Dr. Harald Skora
0000000000Heinz Peter Böttner (HP)
Preis: auf Anfrage
Voraussetzung: Mehrjährige Praxis als
----------------------- Arzt,
----------------------- Psychologe,
----------------------- Psychotherapeut oder
----------------------- Heilpraktiker.

Anfragen/Anmeldung
info@blockint.com
.




KM
Kinemantra Meditation

The KM (Kinemantra Meditation) has been developed by the German seminar coach and subject journalist Eckhard Block and gained worldwide acclaim for it¹s easy learnability, simple application and it's relaxing and regenerative effects.


KM is worldwide the only depp relaxation technique, used entirely by medical doctors, psychologists, psychotherapists and naturalpaths for their patients. KM is easy to learn by anyone of any age within a few hours. KM should be pursued twice a day with eyes closed and comfortable sitting for approx. 20 minutes. A comfortable seat occasion and a calm environment are advantageous to practice KM but not prerequisite; a trained meditator uses the KM just as effectively in a standing or lying position. Even a noisy environment is of no disturbance. KM can be performed alone or in a group.



By using the KM, the meditator achieves deep peace and relaxation while his spirit is wide-awake. Even a deep sleep can not reach this result. Because of this, his creativity, spiritual clarity, health and strength under difficult stress situations, increases. Stress in balance between strain and relaxation supports both our physical body functions and our psychological fields. Unbalanced stress (strain without relaxation) - gathered in the body over years - leads to permanent tension, the cause, for psychological and physiological problems. This tension lies in our subconscious, the hard disc of our body. Sometimes we have experiences, that have not been processed (dissolved, relaxed), that were pressed into the subconscious and steers us by negative manifested tensions: e.g. destructivity, complexes, depressions, fear and so on. Here the KM helps to dissolve these tensions so the spirit and body can regenerate.




Everything we do during the KM is easy and pleasant. The KM leads us out of the matter into the energetic field. No matter how short the transcendent situation, it leads us to our conscious level by interaction, absolute energy and absolute intelligence. This leads to a direct relaxation condition and thus to automatic physical and psychological problem solutions. Solving problems during the KM our body never will forget. It¹s in the nature of the spirit to attain consciousness - to become self-conscious. Here the KM is a helpful method. Through a very personal gained mantra (mantra = word sound) the meditator transcend (exceed) from the sensuous existence into the spiritual existence. It doesn't matter how one meditates during the KM, one transcends always; one exceeds always to one or several consciousness levels.




---

Book
Book title: KM Kinemantra-Meditation
ebook: 9,99 €

---

C o u r s e s

KM G10
for groups (10 participants)
Duration: 2 days (saturday/sunday)
Service: KM-Course, Kinemantra
Price:480 €

KM S1
for a single person
Duration: 1 day
Service: KM-Course, Kinemantra
Price: by inquiry

KM C8
Education
to become an authorized KM-Coach
Duration: 8 days
Service: Education, Diploma, full board,
------------ 9 nights in a single room
Direction: Eckhard Block
Referees: Eckhard Block
00000000 Dr. Michael Tank
00000000 Dr.Dr.Dr. Harald Skora
00000000 Heinz-Peter Böttner (HP)
Price: by inquiry
Prerequisite: Several years practice as
--------------------doctor,
------------------- psychologist,
------------------- psychotherapist or
------------------- naturalpath.

Inquiries/booking
info@blockint.com
.